A Trucking Company With A Full Portfolio Of Services:
Asset Based Fleet Of New & Late Model Power Units
3PL Services
Brokerage Operations
Full Service Repair Facilities
Newer Trailers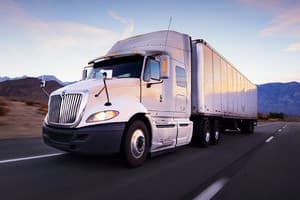 AMS Express is a family owned asset based trucking company based in Circleville, OH that provides a full portfolio of trucking and transportation services. In addition to our fleet services AMS only employs carriers who meet our industry leading stringent guidelines to ensure safe and on time delivery of your shipments, by the most cost effective means. AMS is also proud to serve the industry with a full service repair shop, fleet maintenance service account offerings and 24/7 roadside assistance.
Asset Based Transportation & Trucking Services: AMS Express is able to meet each and every shipping need, local & regional.
Full Service Repair Shop & 24/7 Roadside Assistance
When the time comes for a major or even minor repair, you want to know that you have a trusted name and highly experienced technicians working on your fleet equipment, of any kind- Light Duty, Medium Duty, Heavy Duty trucks.
AMS Express has built its name on exemplary character, honest business practice and industry leading customer service! Our team will bring cost saving solutions to your organization and builds value in what we bring to the table in meeting all of your transportation needs! Call us at (866) 497-9316 for your free freight quote or to learn more about our trucking and transportation services today.
Why is AMS Express The Team, Your Team?
Our founders created AMS Express out of exasperation with the direction that has become common among some American trucking companies. We believe in traditional business values of trust and honesty. At AMS Express, a handshake means something. When we promise you that your freight is going to be at its destination on time, we mean it.
Here at AMS Express, we pride ourselves in industry leading driver retention. This is only achieved when a carrier realizes and places high value on our relationship with our drivers. When you come on board as a driver with AMS Express, you will know that you are not a number but truly a valued part of the AMS Express team and the backbone of the company!
AMS Express employs only experienced, safety minded, results driven professional drivers. This coupled with a whatever it takes approach to meeting or exceeding our customers' goals, sets AMS Express apart from the rest and truly builds the value you seek in a quality carrier in this industry.
Our Commitment to Loyalty, Trustworthiness, and Open Customer Communication
AMS Express is a unique trucking company in that we welcome customer feedback of all kinds and integrate it into our operating principles. When a customer has a concern, it is quickly looked into by one of our management team members. The issue is resolved in a timely manner to make sure that the concern results in change for the betterment of our organization as a whole.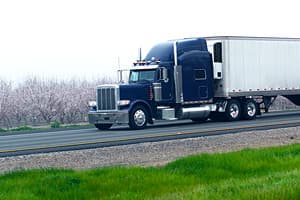 AMS will also offer to those customers who would take a few moments to periodic scorecard style grading of our services, team and organization as a whole. We encourage you to take part of this program which allows us the opportunity to look at our team through your eyes.
AMS Express offers very competitive pricing while still providing only top tier service. Regardless if it be a spot bid for a single shipment or an RFP for multiple sites locations, you will find we will work with you to find the most cost effective services to get the job done! We also look to share knowledge about changing conditions in freight transportation with our customers so that they are well informed enough to make the right decisions for their business. It is these efforts that allow us to build long-term business relationships that generate lasting results for all the parties involved.